Philosophy Department Presents Semester-long Series: "Philosophy for Hard Times: A Lens for Contemporary Issues and Events"
Panel with
Dr. Lisa Kretz
, Associate Professor of Philosophy, University of Evansville and
Dr. Keya Maitra
, Professor of Philosophy, UNCA: "
Philosophy as Lived Practice: Hope and Meditation"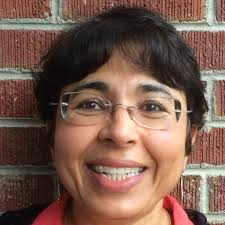 In an interactive panel, Drs.  Lisa Kretz and Keya Maitra will discuss practical applications of philosophy that not only support people through hard times but also help bring into being a just, compassionate, and humane society/world. Dr. Kretz will utilize the findings of hope theory, philosophy of emotion, and moral psychology to illustrate various concrete methods for cultivating hope to empower positive action and combat despair. Drawing from her work on the epistemology of mindfulness and meditation, Dr. Maitra will explain how a cultivation of mindfulness can support a better world by fostering emotions such as compassion, ability to listen, and relational interdependence.
Coming up April 29, 2021 @ 11:30am via Zoom: "Trauma in Pandemic Times": A Research Presentation by UNCA Philosophy 352 Students (More information to come)                            
Past Series Events:

Carlos Sanchez, Professor of Philosophy, San Jose State University:
"On Zozobra"
The 2020 COVID-19 Pandemic stopped us in our tracks. Suddenly, we were uncertain about a future that just days before appeared laid out in an ordinary progression. We had been living as if certainty was the default state of our being. Of course, no one was ever fully certain of ourselves and our future; but the uncertainty that we were capable of handling before the pandemic seemed, in retrospect, a manageable uncertainty. Modern life, it seems, had given us the tools to manage the unknown. The radical interruption of pandemic, however, was a different kind of newness, offering a different future that we feel ill-equipped to handle, and we feel uncertain about it in a new, deeper, way. Fueled by the nonstop cynicism and pessimism of our media and politics, this deeper uncertainty paints a frightening picture of our very next moment; even the illusory stability offered by modernity is torn to shreds. The constant bombardment of fatalism has broken down our defenses. The rug has been pulled out from under our feet, and the floor beneath is quicksand. In Mexican philosophy, the name for this feeling is "zozobra.
Melissa Burchard, UNCA Philosophy Department Chair and Professor of Philosophy: "Ethics in Hard Times: Why Do (Other) People Make Bad Decisions?"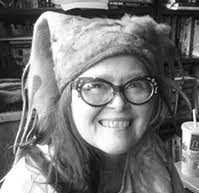 The pandemic has created new hard times as well as exacerbated many ongoing difficulties. In these circumstances, I believe we need to pay special attention to our ethics to make sure that they don't let us down. When times get tough, we need our ethics to stay strong, but because there are many factors in US society that work against ethics even in good times, we are likely to find ourselves morally challenged when hard times come around. And because we don't have a strong public moral training or discourse even in good times, we may find ourselves baffled by the seeming absurdity of the decisions that others – or we – make when things get difficult. I will draw on work in moral theory by Laurence Thomas to help explain why people often don't seem concerned to actually help others, by Seiriol Morgan to help explain why people are often inclined to treat others as a means to their own ends, and offer my own picture of how a morally unhealthy attachment to a misleading conception of liberty encourages people to mistake what is morally permissible. All these ideas about moral thinking in the US help explain some of the ways that people come to make the decisions that they do.
Thursday, April 29, 2021
Trauma in Pandemic Times – presented by Dr. Burchard's Philosophy 352 students
Recording of students' presentation is here